NEW VALUE PRICING
MORE FOR YOUR MONEY!
We are passionate about all things seriously stylish for the home and have them for you at an exceptional value. Everything from furniture, accessories, art and more — every day.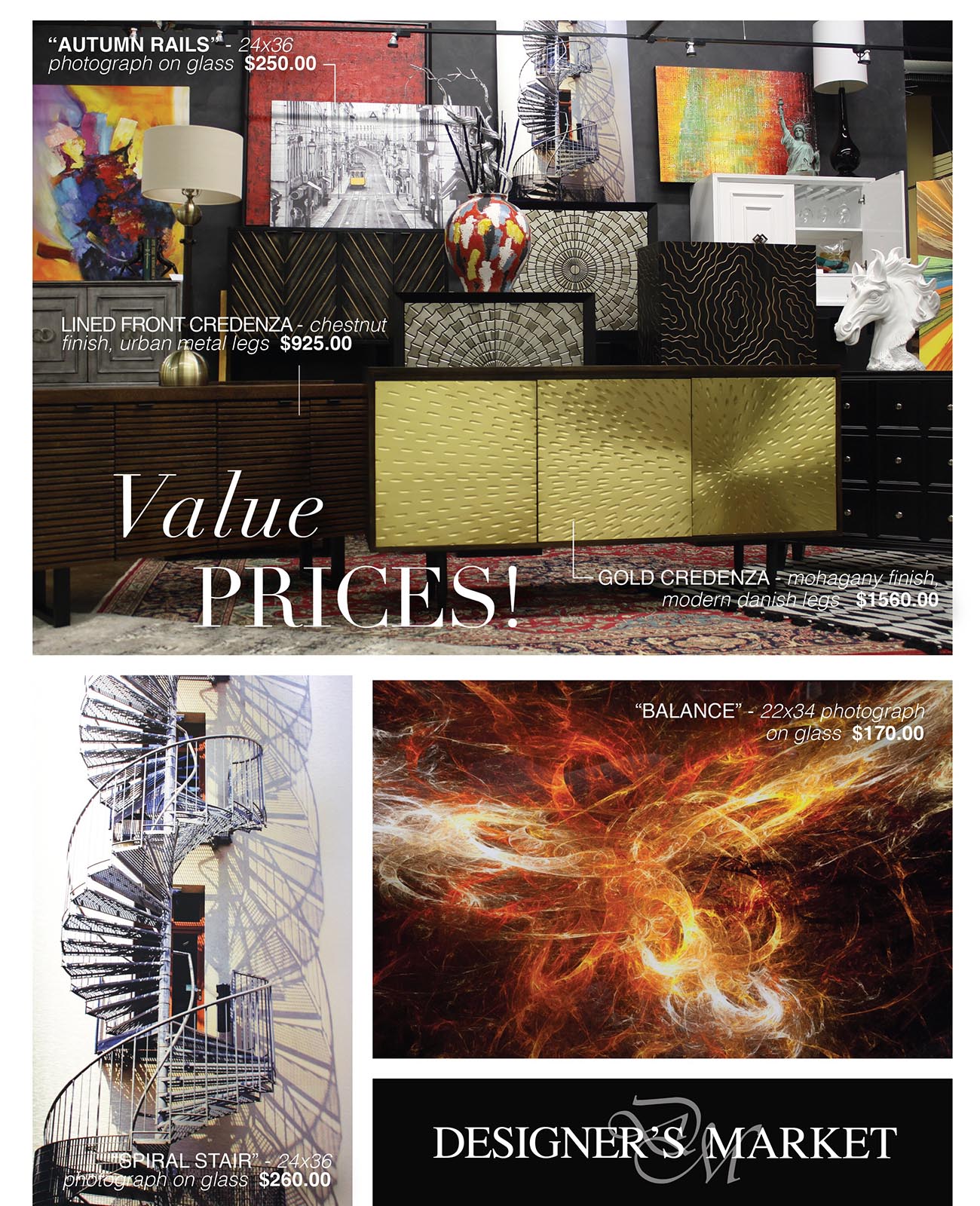 MUST HAVE ACCENT CHAIRS
Shop Designer's Market for stylish Accent Chairs to match your unique tastes and budget.
BED TIME
You spend most of your time in your bedroom. Make it more pleasant by finding a beautiful bed you love at a great price.
IN LOVE WITH MODERN STYLE
Shop our best selection of Contemporary & Modern furnishings to reflect your style and inspire your home.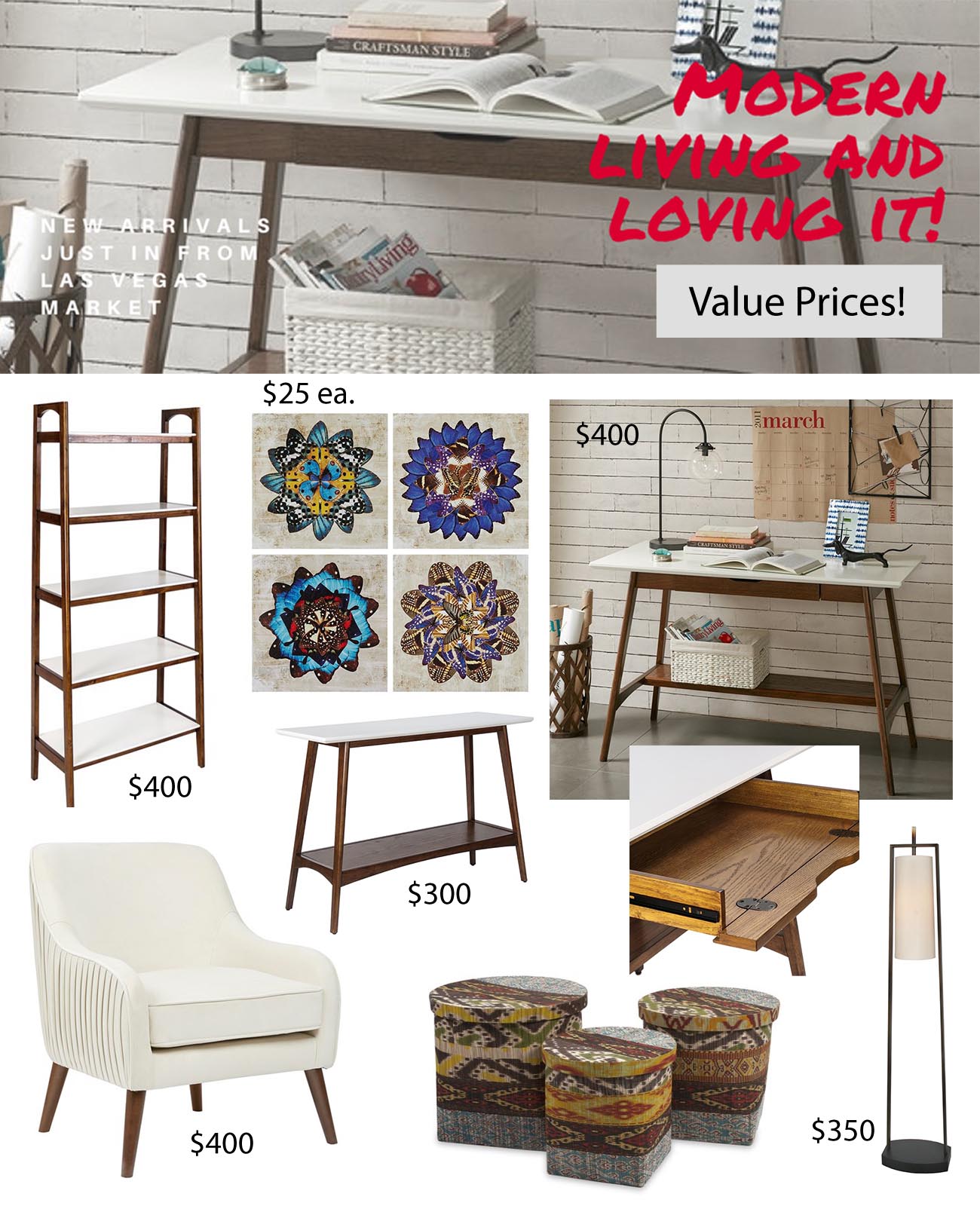 RUGS WITH A SOPHISTICATED STYLE
Paring things down to the basics and ditching the superfluous can do wonders for your sanity—not to mention it looks super sophisticated and sleek. From monochromatic minimalism to laid-back luxury, these rugs create a simple approach to interior design, and are one of our favorites at a great value. Multiple sizes available.
CREATE A STYLISH RETREAT
Our bedding collections and accessories make it easy to create a stylish retreat. Find bedding collections in a range of fabrics and patterns at a great price.
NOMADIC VIBES
For those who love to travel, these rugs mix the look of the exotic with the reclaimed and the new. From tribal rugs, heavy patterns, to a strong mix of colours and earthy tones. Get the look for less!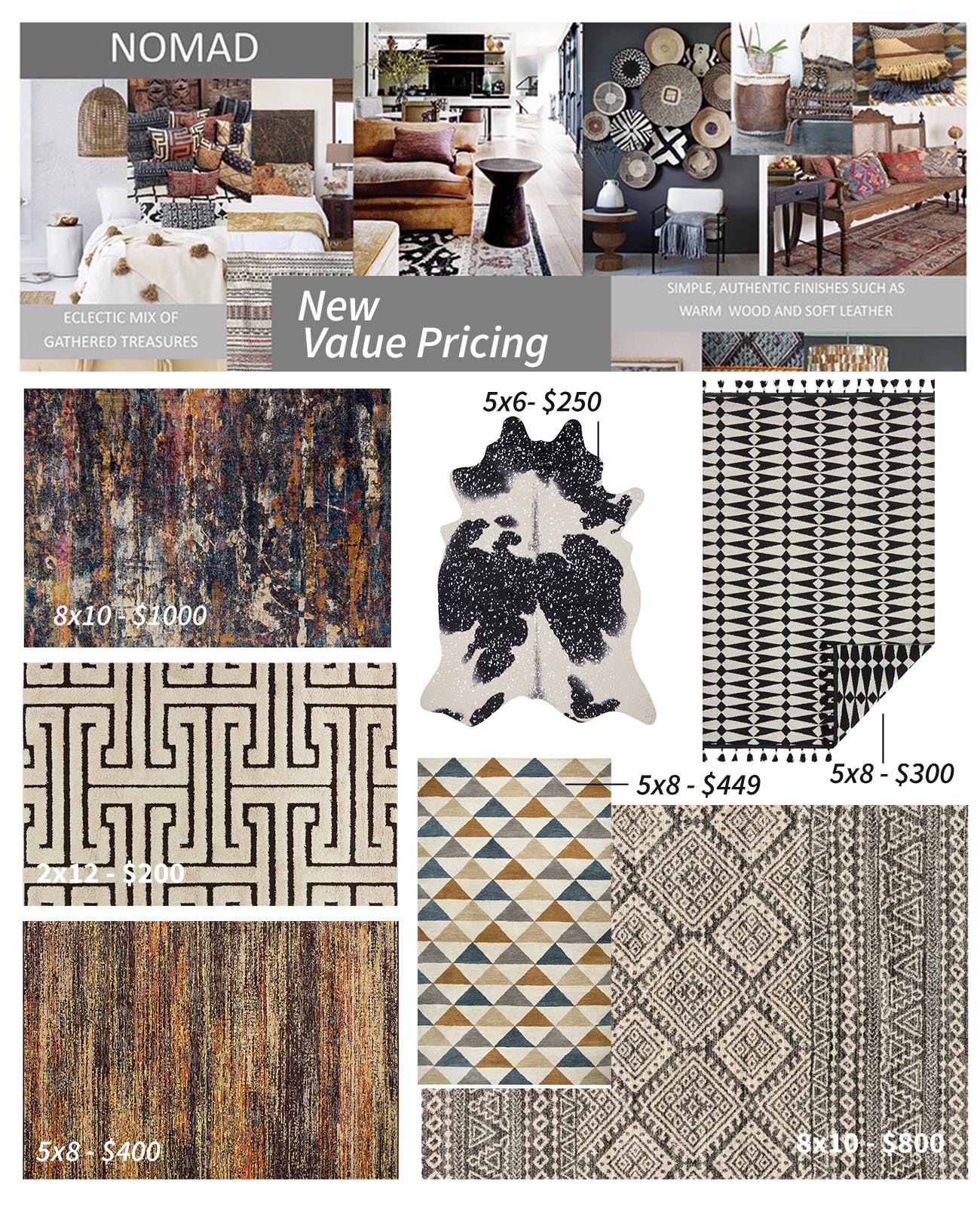 AFFORDABLE FARMHOUSE STYLE RUGS
Shop our great roundup of beautiful and affordable farmhouse style area rugs. All of these are not only well priced, but the reviews are awesome and they're all gorgeous. Stop in and pick one up, multiple sizes available.