Winter SALES EVENT!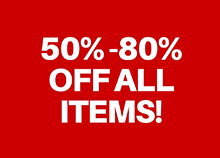 Designer's Market wants to brighten your dark winter days with lighting deals so great, they glow! Shop our large showroom selection for the best sale on accent lighting, night lights, lamps, and more! Jan. 1- March 31st.
It's okay... indulge yourself. Shop thousands of the hottest, high end furnishings in our 50,000 sq. ft. showroom and take 50% off the retail price. New items are added daily so stop in regularly. All sales are final.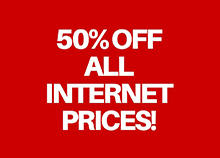 Stems, sprays, branches and trees. Create a vibrant faux floral arrangement to complement the seasons and your personal style. Load up on holiday decor for next year, all at a great discont!