ART AND MIRRORS
DON'T FORGET YOUR WALLS
Create your own rotating art gallery Once we hang it, we often don't give our wall decor much thought. But it also presents a tremendous opportunity to change the look of a room. That's why you'll love shopping our newest additions in wall art. One idea to refresh a room with art is to create your own rotating gallery. You can do this by changing artwork, mirrors, and prints from room to room, rotating the pieces throughout your house. You also can develop a seasonal collection of wall art that you bring out for different holidays or specific times of year. Rotating your artwork creates a fresh look with minimal effort.
THE POLISHED TOUCH
Mirrors have earned status as an effective interior design tool used to fulfil practical purposes and a multitude of creative motives. Whether you want to add a polished touch to your interiors, make a statement with wall art or amplify light and space, a thoughtfully chosen, well-positioned mirror is the answer.
ABSTRACT ART FOR EVERY STYLE
Abstract art has put its stamp on the design community in recent years, and today's rendition often involves bold colors or the use of pastels. Brushstrokes, dots and other motifs stand alone or combine to form complex designs on canvases, and more recently, on textiles. The beauty of abstract patterns and prints is their ability happily coexist (and even enhance) other patterns in the same room. Not to mention, abstract art adds a creative element to the spaces it inhabits.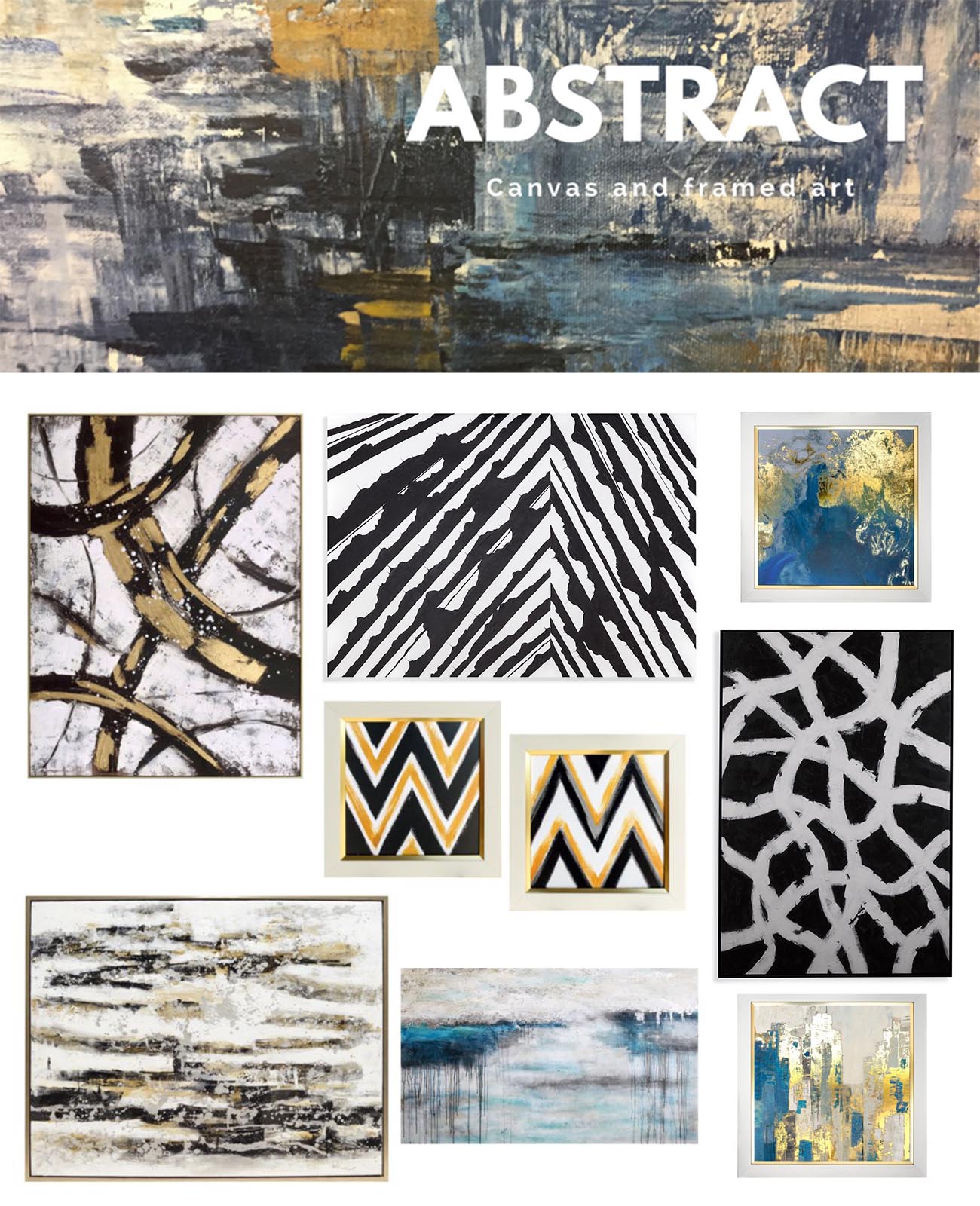 PULL A SPACE TOGETHER
Wall art is that finishing element that can help pull a space together and make it feel complete. It is that little extra touch that can take your space from simply looking functional to appearing as if it should grace the pages of an interior design magazine.
FINE ART PHOTOGRAPHY
Nine times out of ten, fine art photography depicts something real. It's that 'realness' that gets to us – hits us in the spot where we feel joy, sorrow and love. The art of photography is that it speaks to our emotions. The rest lies in choosing what photographic print ought to go where – in which room, on which wall, in the home or in the office. So while we've given you some ideas on how to enhance your interior, the soul seeking must be carried out by you. You know what emotion you want to let into your life – that's the photography you need in your home.
ADD DRAMA
A mirror is a designer's secret weapon. Far from simply being a practical object in which to check your face, a beautiful mirror can be used to amplify light, add drama, create interesting reflections and frame views.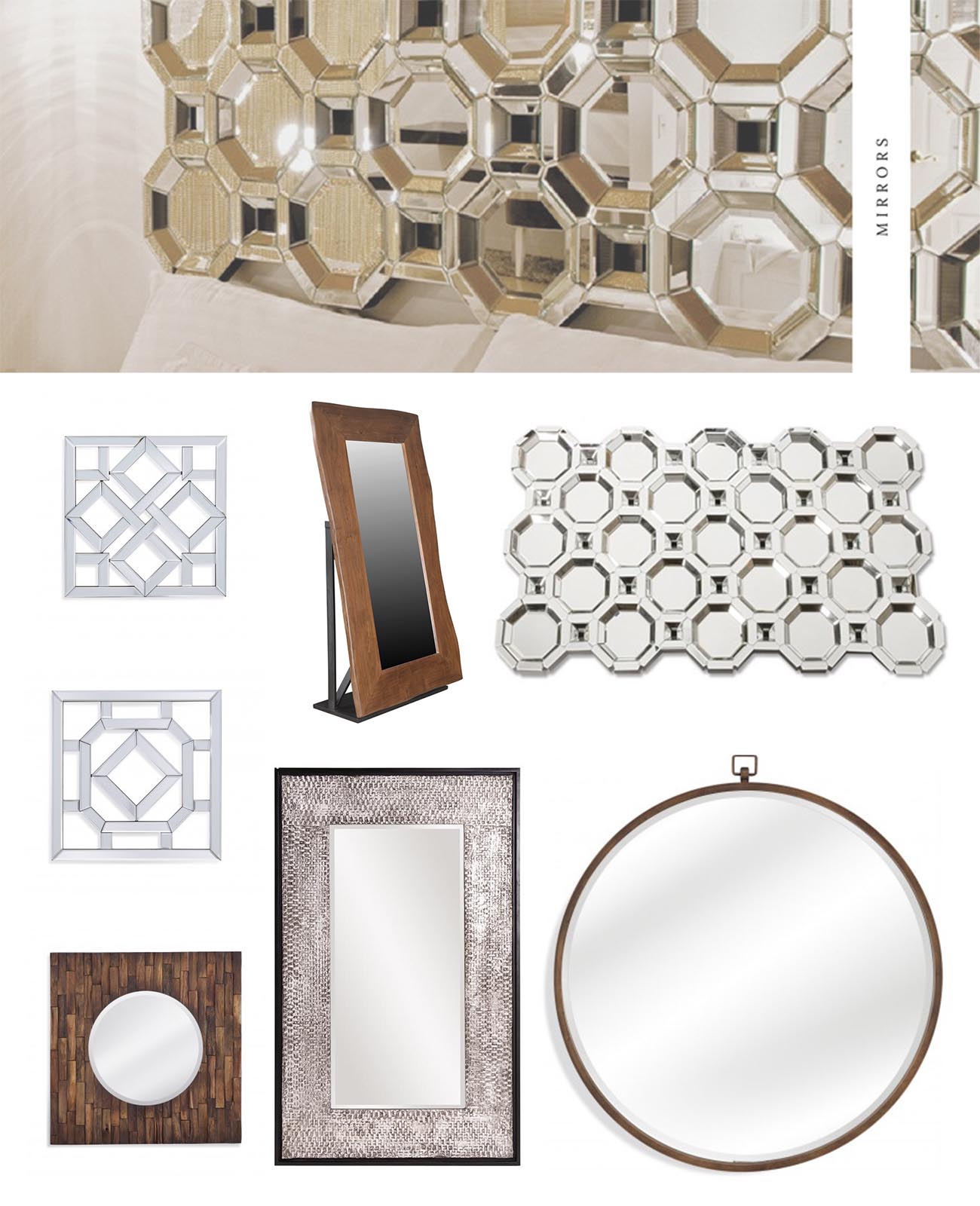 STYLISH ART
Using substantial artwork within a stylish interior design is an art form in itself. Let these interior artwork ideas inspire your next investment.
WHO ART THOU?
When deciding on the type of art to showcase in the home, most people make the mistake of playing it safe. Being bold and original will result in a more harmonious and beautiful room. Art is a great way to bring forth your personality, whether you are loud and colorful, or quiet and introspective. It will also give you some insight into how your personality comes across to the world at large.