RUGS
GREAT LOOKS FOR LESS!
No need to search, stop in to see the hottest designer rug looks at the lowest prices found on the internet, but without the hassel and wait of shipping. Pick them up while you shop!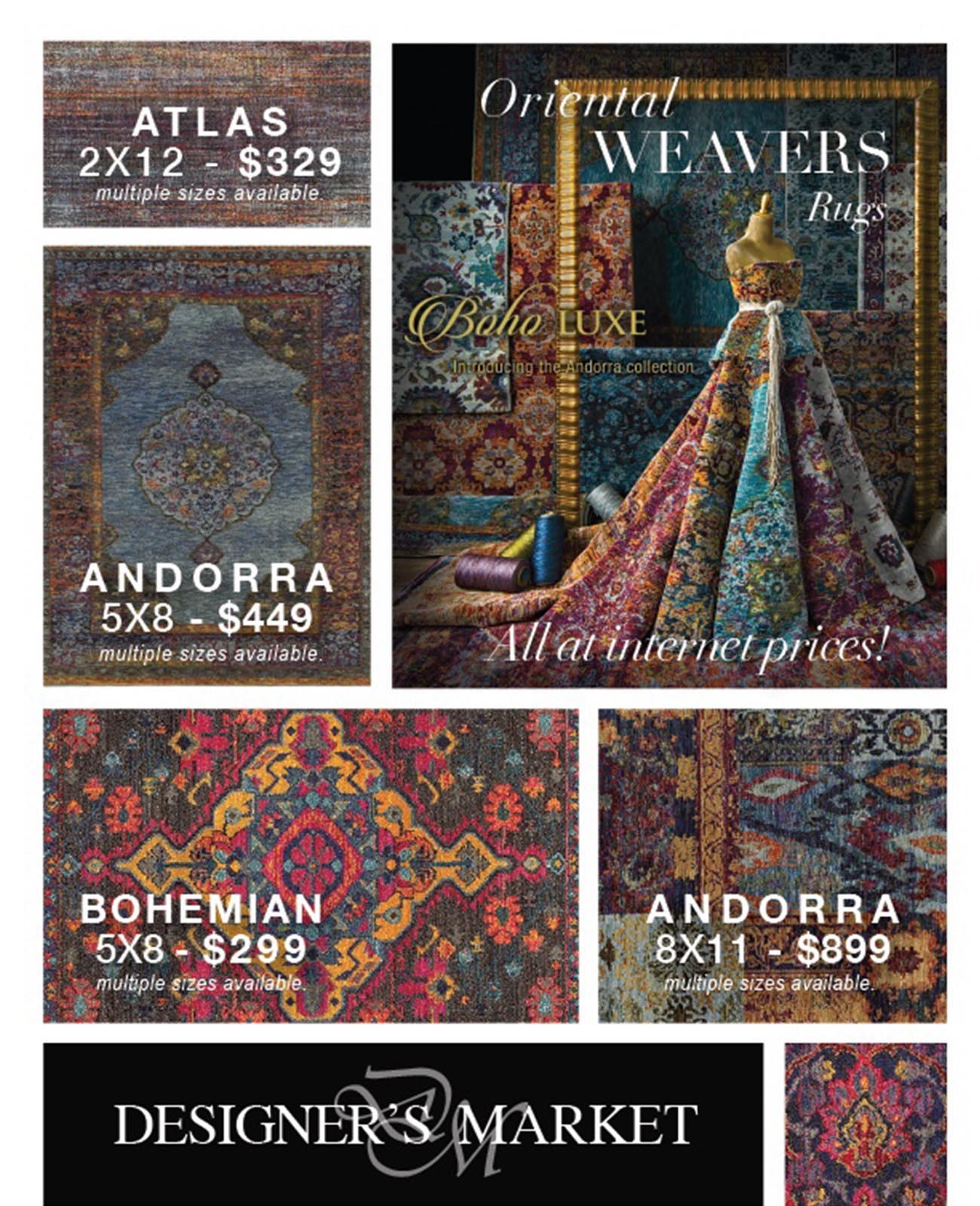 THE NEW TRADITIONAL RUG
We're taking the best of everything life has to offer and indulging in the moment. Prepare to come together as we go in passionate pursuit of a shared color consciousness and revamped traditional motifs at a great price!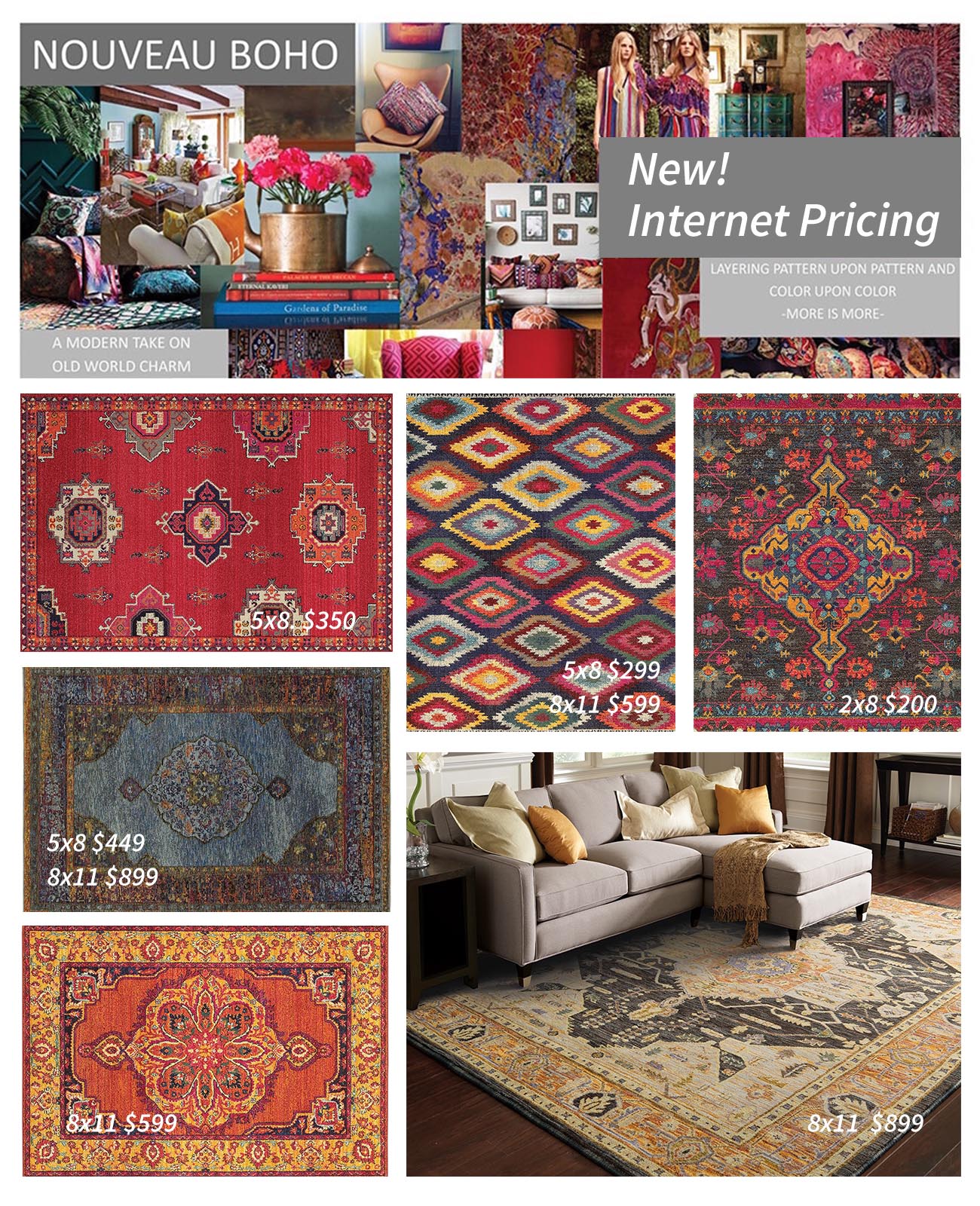 JEWEL TONES GALORE
The style of traditional motifs and jewel tones make for a chic look.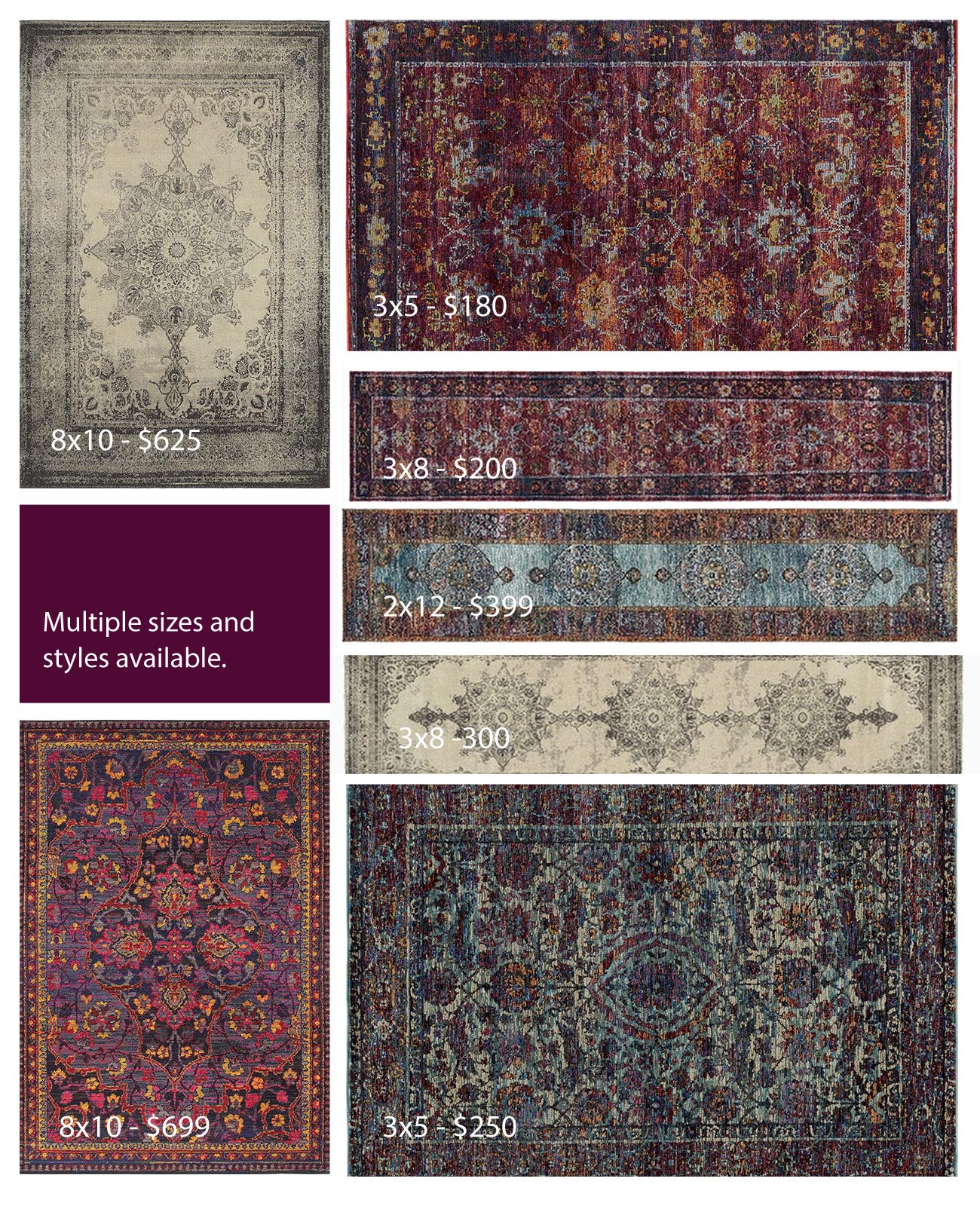 ORGANIC LIFE
Inspired by nature, explore organic motifs in vibrant colors for a modern touch to your space.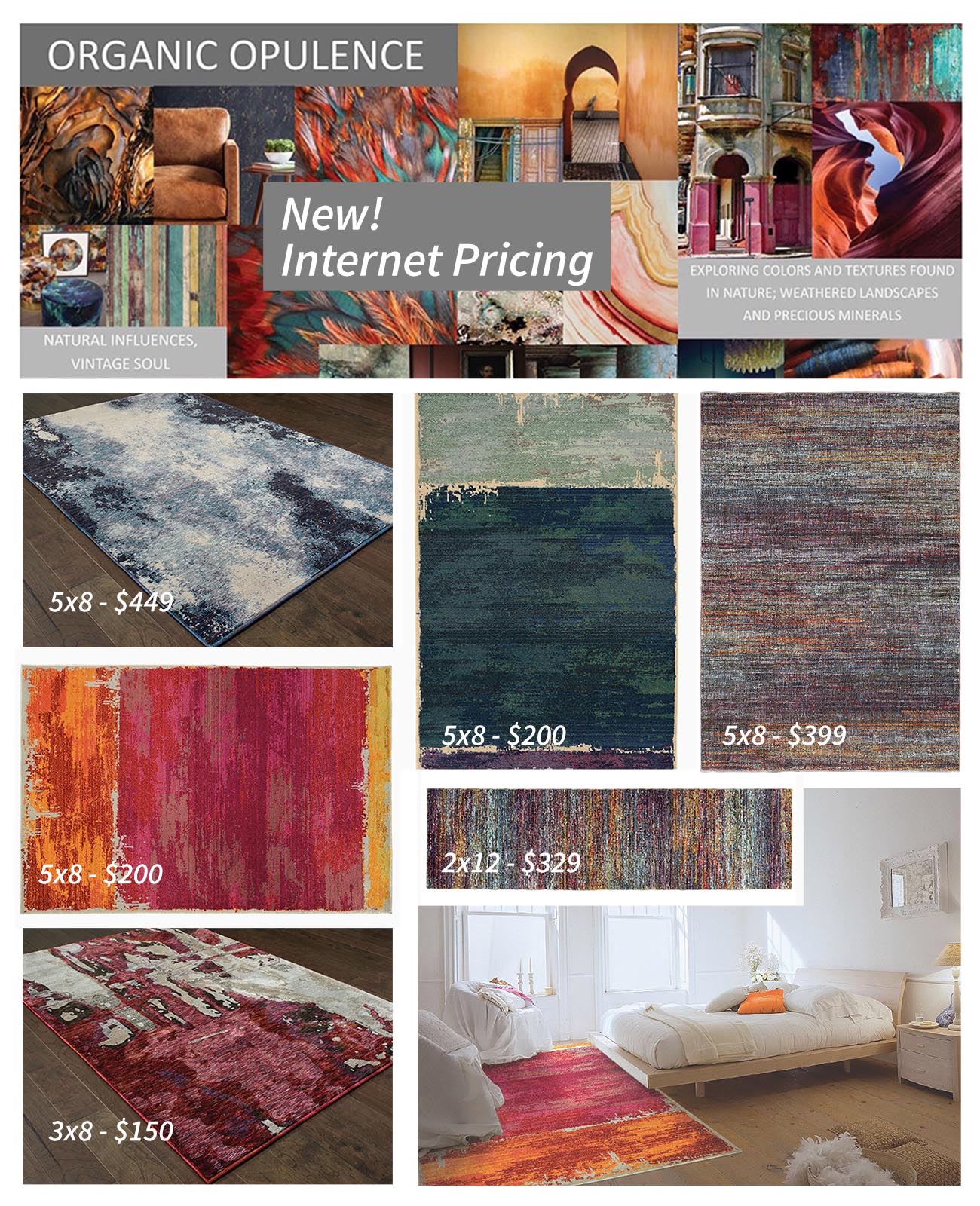 FARMHOUSE STYLE
Classic, elegant and comfortable, the farmhouse style of decorating is all about keeping things simple and organic.
TRANSITIONAL LOOKS
A fusion of traditional and contemporary styles. It borrows from the best of both worlds to create a balanced and sophisticated space attuned to your needs, tastes and lifestyle.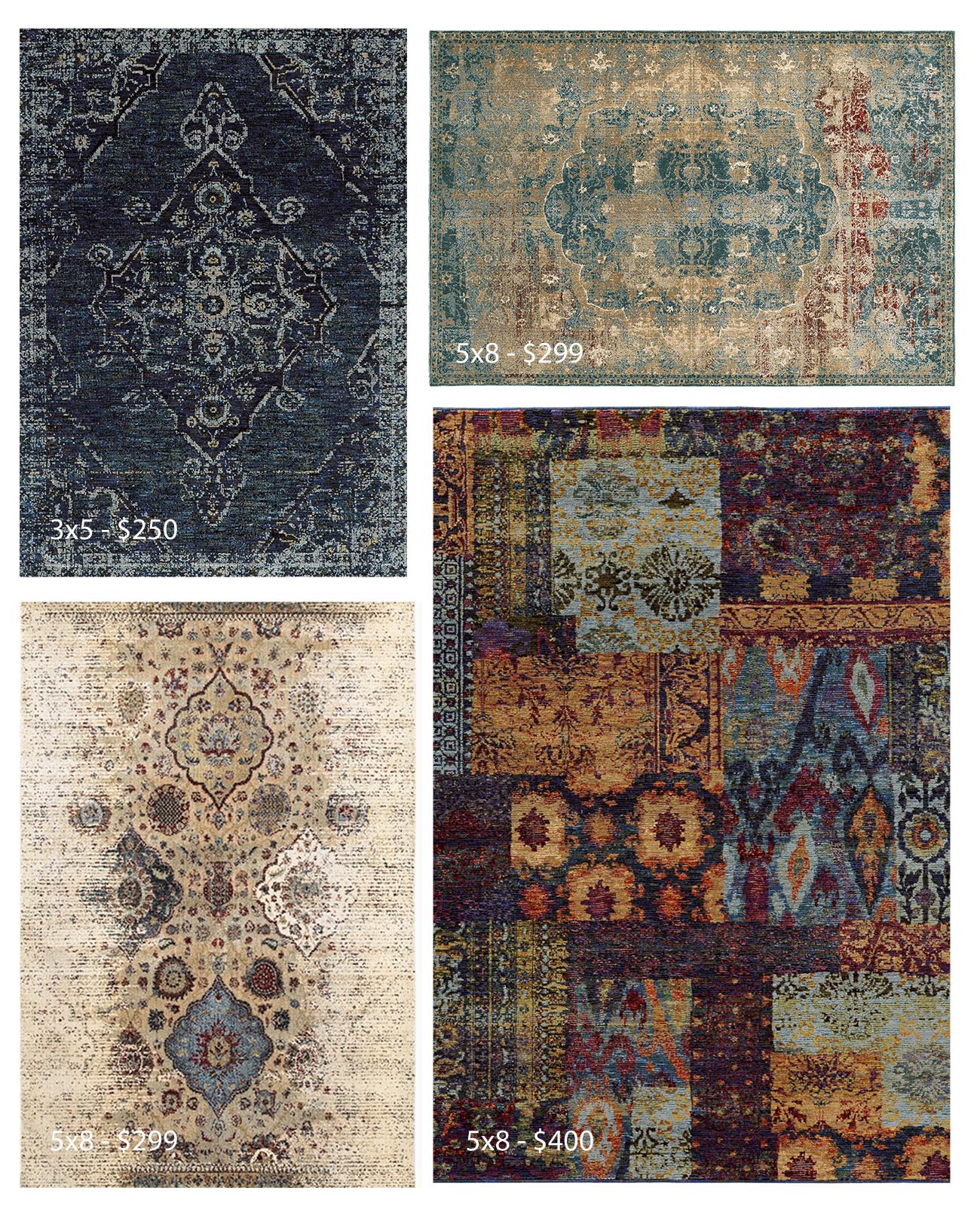 LUXE LIVING
For those with a passion for creating beautiful surroundings and living well.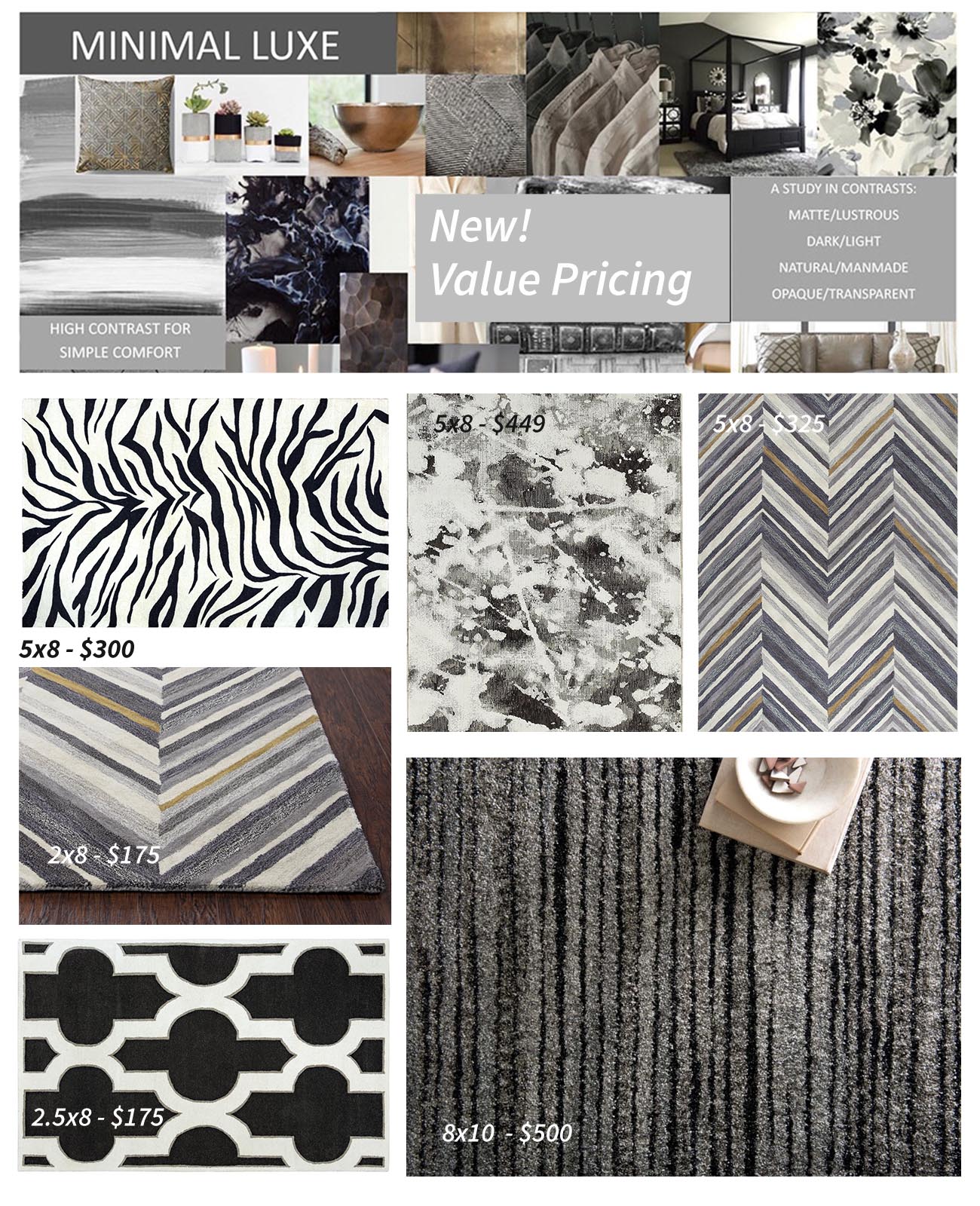 GATHERED TREASURES
With its color, quirk and bohemian vibe, Nomadic Modern is one of our favorite Top 10 Design Trends Of 2018.