50% OFF ALL INTERNET PRICING!
GREAT LOOKS FOR LESS!
No need to search, stop in to see the hottest designer looks at the lowest prices found on the internet, but without the hassel and wait of shipping. Now during our liquidation sale you will get an additional 50% discount off the internet price listed below and in store. Buy your favorites in the showroom and take them home today before they are all gone!
SALE TERMS: ALL SALES ARE FINAL NO RETURNS WILL BE ALLOWED FOR ANY REASON. CASH, CREDIT CARD, or DEBIT CARD ACCEPTED. No Personal Checks. ALL PURCHASED MERCHANDISE MUST BE REMOVED WITHIN 48 HOURS. DESIGNER'S MARKET WILL NOT BE OFFERING DELIVERY SERVICES.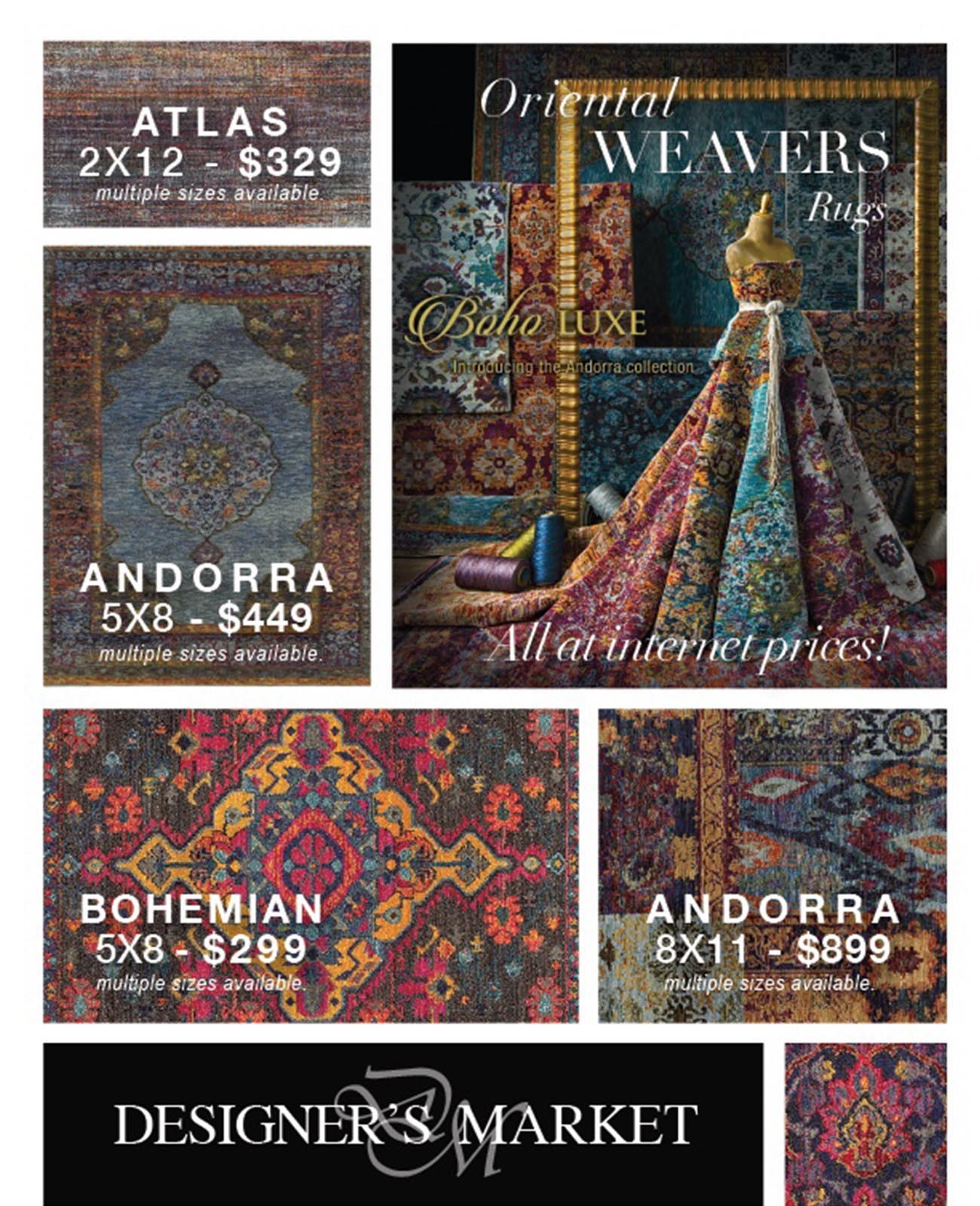 THE NEW TRADITIONAL RUG
We're taking the best of everything life has to offer and indulging in the moment. Prepare to come together as we go in passionate pursuit of a shared color consciousness and revamped traditional motifs at a great price!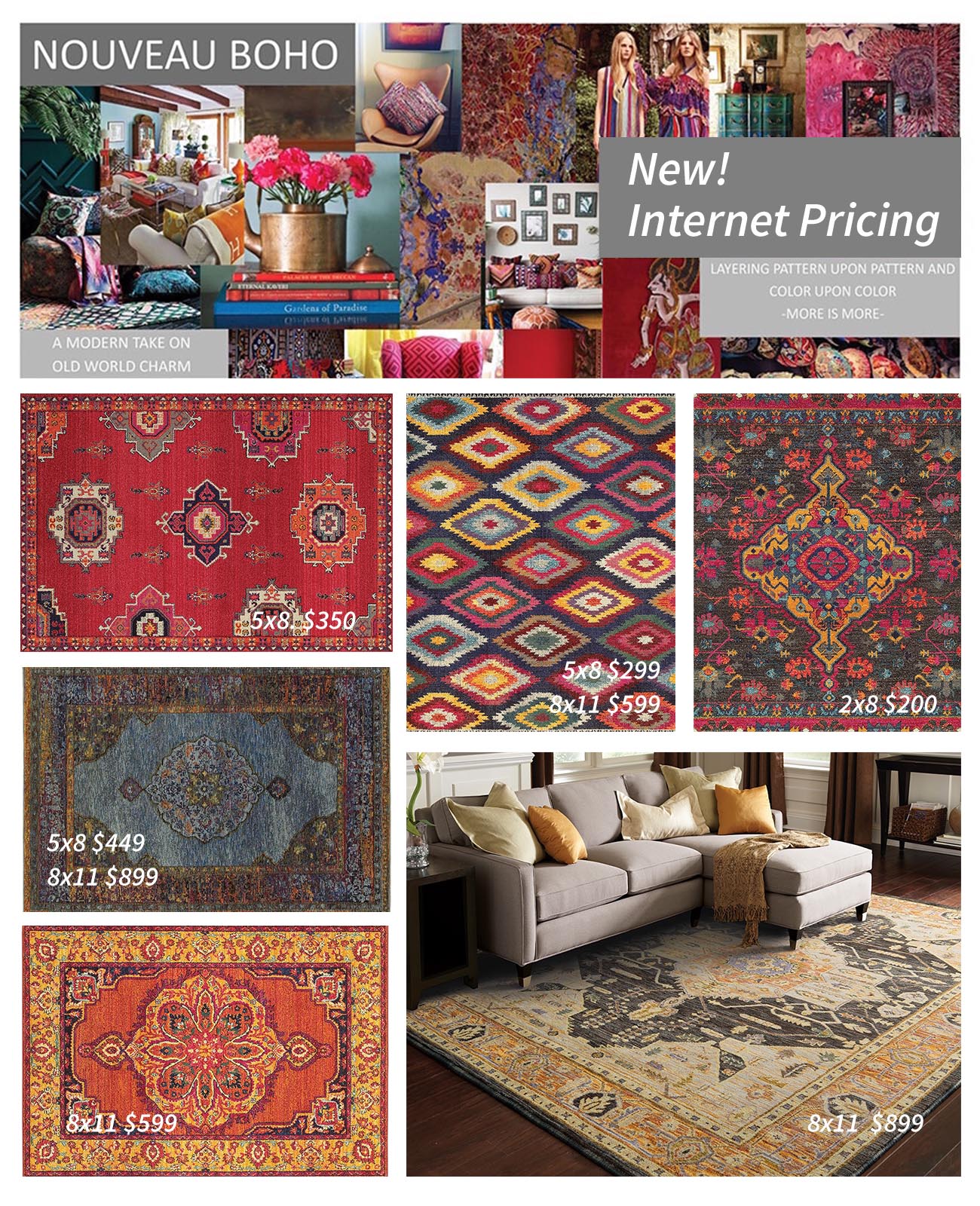 JEWEL TONES GALORE
The style of traditional motifs and jewel tones make for a chic look.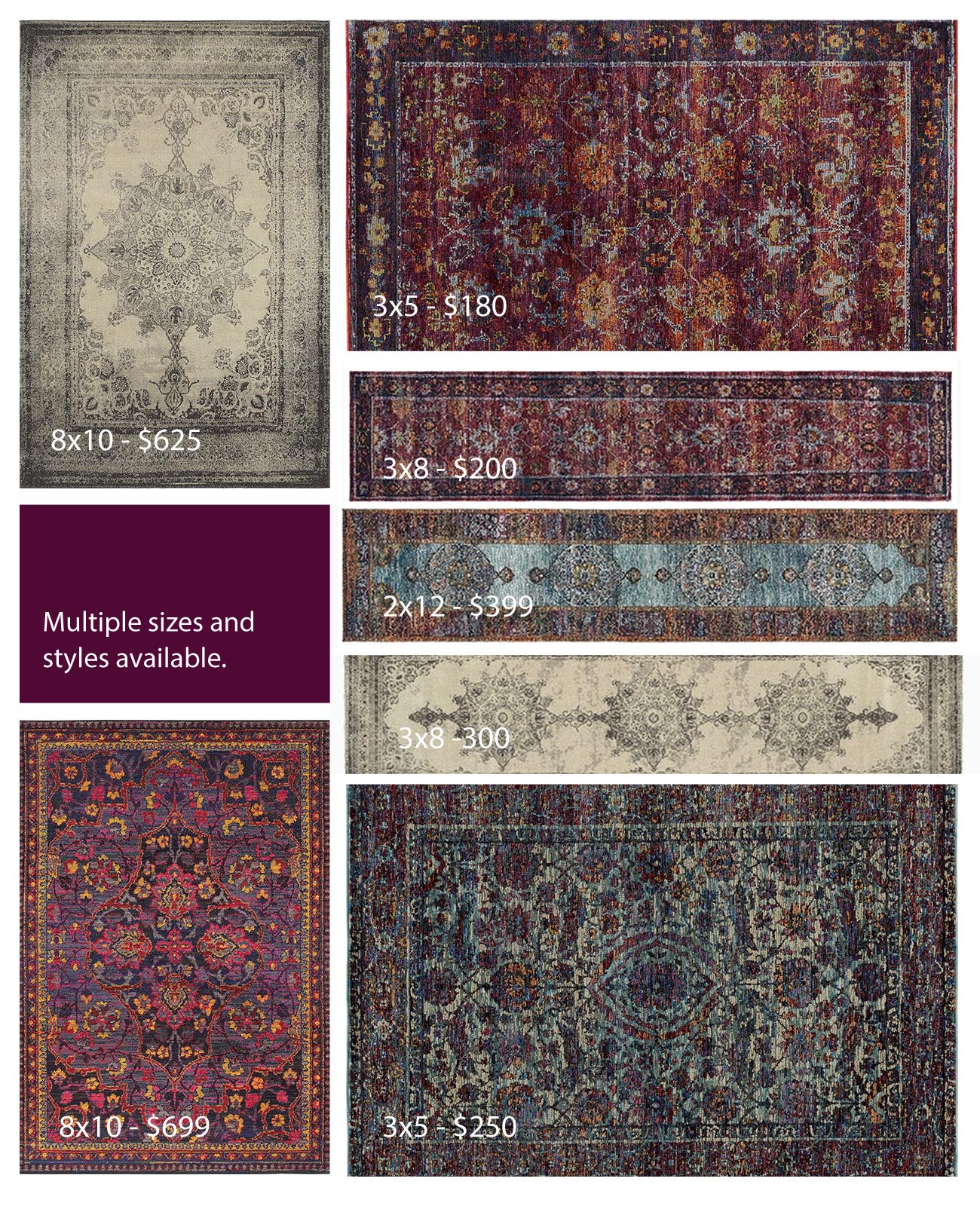 ORGANIC LIFE
Inspired by nature, explore organic motifs in vibrant colors for a modern touch to your space.